Includes: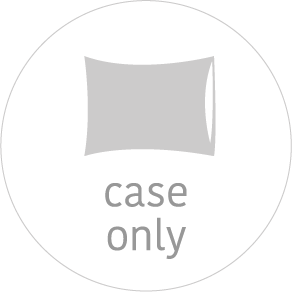 Size:
45 x 35 cm
Know More:
An extra case is always a good idea for your BLANC pure silk pillow. This case fits the standard travel pillows in the market as well. These cases are heavenly! Heavenly-soft! Fans include newborns to grandmas [legends say they help reduce wrinkles when you sleep;) Silk is also hypoallergenic, so they are a must have for babies who have sensitive skin and suffer from allergies. Even if they don't, your baby's skin is so delicate and precious, they deserve to be cocooned in softness. Order yours today.
Custom embroidery: Please leave the name/words for embroidery (not more than 10 letters) in the comments section before checking out. [ i.e Grace – Pink ]
CAPS sensitive. Font Color: White, Grey, Pink, Navy, Yellow, Taupe
Note: If there is no specific color stated, the default font color will be GREY, except for the travel pillows will be following the piping color.
"I use these pillow case as a carry case for my blankets"

– Wai Ling. C

"My daughter loves to drag her pillow everywhere. Never too many extra cases, lucky these silk cases dry fast"

– Siti. H